List of souvenirs
Mainly on product which is light small, and is different in person taste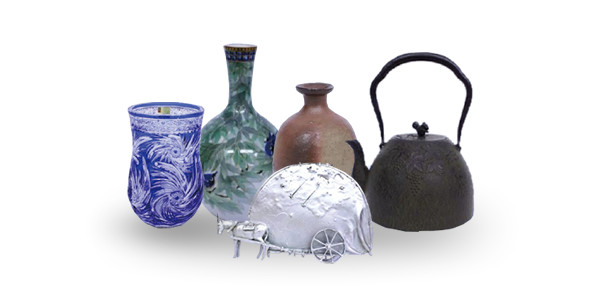 Please read before applying
Catalogue publication product is small portion of Aoyama square display product. It is different in different colors and size, and at first equal product, please refer to Aoyama square for introduction saseteitadakimasude.
Application method
We accept application in telephone, FAX, E-mail. Please use the following order form.
In the case of order over telephone, we send back paper which listed order contents in FAX or E-mail.
Japan Traditional Crafts Aoyama Square (The Association for the Promotion of Traditional Craft Industries)
[telephone] 03-5785-1301 (from 11:00 to 19:00 year round)
[FAX] 03-5785-1302
[E-mail] tomo@kougei.or.jp
Payment method
1

cash

2

credit

3

bank transfer
Receipt method of product
As a general rule, it becomes handing over after confirming product at store.
But we accept domestic delivery as needed. We cannot do delivery to foreign countries.
List of souvenirs