Aoyama square of September
Aoyama square blog
Aoyama square of September
It was season when autumn wind was finally felt.
Meanwhile, Aoyama square is stained with autumnal scenery, too.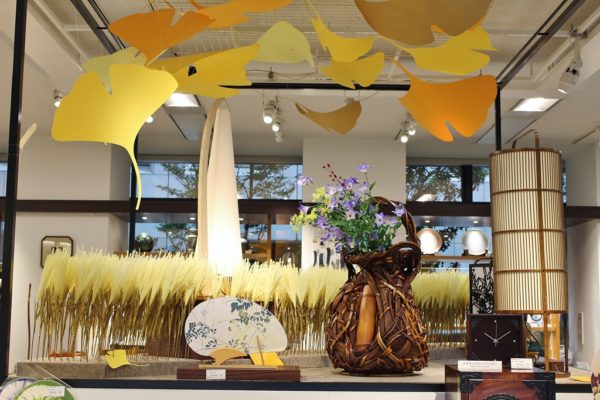 Aoyama square changes temporary exhibition every 2 weeks, and artisan corner changes every other week,
Did you know that permanent construction display changed every season?
Changing by season in particular
Central stage and three places of two places of neighborhood of entrance in total.
We put product letting you feel season every time at such a place.
And as it is not every permanent construction display hatoiuto, season and replaces product a little every month,
How about person not to go peeping out recently?
We may meet industrial art object not to know.
In addition, as for the industrial art object which we usually put toward the depths to have you feel season,
We push forward if we think to be good in the present season and coordinate.
In addition, as there is autumn thing laying out,
Do you not come for Aoyama square to feel autumn?
Until temporary exhibition "Sakai Uchihamono Master of Traditional Crafts exhibition" - Wednesday, September 19
Until artisan corner "modern master craftsman Hasami Yaki, original gate-guard office kiln celadon porcelain exhibition" - Wednesday, September 12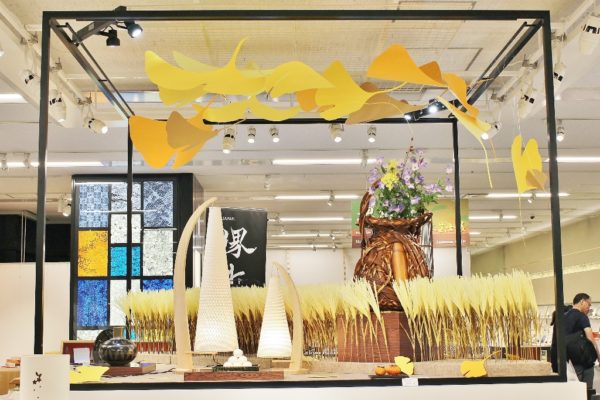 We look forward to.