DENSAN Search
TRADITIONAL CRAFTS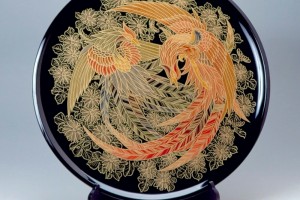 Kagawa
Kagawa Shikki
Kagawa Lacquer Ware
Laquer Ware
As for the Kagawa Shikki, Zokoku Tamakaji studies Laquer Ware technique that "*hishio" (kimma) was transmitted through "*sei" (zonsei) from Thailand and Chugoku late in the Edo era,
Kagawa Shikki started at the end of the Edo period (1600-1868), by Tamakaji Zokoku, a famous lacquerer with the development of new techniques that came into being by combining traditional Japanese techniques with skills such as kinma and zonsei which had been brought to Japan from Thailand and China.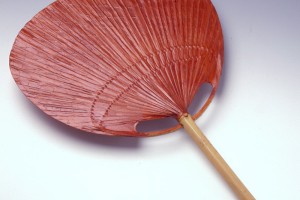 Kagawa
Marugame Uchiwa
Marugame Round Fans
Other Crafts
Tan-painted round fan with Marukin mark was devised as souvenir of visit to Konpira Shrine (kompira) of Shikoku.
This type of coated, ridged fan with a round gold seal on it was devised a something pilgrims going to the well-known temple of Konpira on the island of Shikoku could buy. During the 18th century, the Marugame clan made their production a part-time job for clan warriors and this became the foundation of today's craft. At present, almost 90% of all round fans made in Japan are produced in the area.