DENSAN Search
TRADITIONAL CRAFTS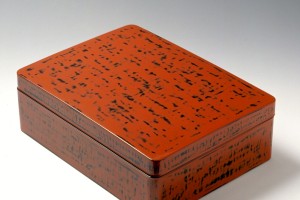 Wakayama
Kishu Shikki
Kishu Lacquer Ware
Laquer Ware
Group of woodworkers of the neighborhood of current Shiga settled down in this ground for the age of civil strife from the Muromachi era and began production of bowl of tree to bare wood with rich Kishu hinoki.
Wood turners settled in the vicinity of present day Shiga Prefecture during the Muromachi period (1392-1573) and the turbulent times before the end of the 16th century. These craftsmen started making wooden soup bowls using the plentiful supplies of Japanese cypresses (Chamaecyparis Spach) found locally. This led to the production of shibujiwan bowls, which were primed with the tannin-rich juice extracted from persimmons.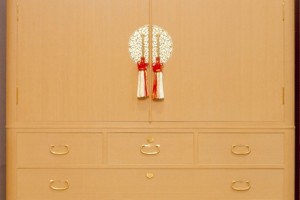 Wakayama
Kishu Tansu
Kishu Paulownia Chests
Woodcraft, Bamboo Craftwork
Late in the Edo era, the castle towers of Wakayama Castle were burnt down by thunderbolt, and many tools have become ash.
At the end of the Edo period (1600-1868), the tower of Wakayama Castle was destroyed when it was struck by lightening and much of the furniture was burnt to ashes. Records show that when the castle tower was rebuilt four years later, the chests and other cabinets, which had been lost in the fire, were remade. Further more, old books and chests dating back to the mid-19th century have also been discovered in town houses all over Wakayama Prefecture.