Officially designated Traditional craft products news
Category: TV
From accessory to interior…Charm of "Kaga Yuzen" full of the natural beauty
Program "NOEVIR BOTANICAL LIFE" of TOKYO FM providing beauty and spirit in ma kuo concept by power of "botanikaru" = "plant" http://www.tfm.co.jp/link.php?id=6497.

 By broadcast on Friday, March 23, we introduced thought that we loaded creation of maidensenkakukogei third generation, Hitoshi Maida who connected tradition and charm of Kaga Yuzen through various works in the future with.
 Kaga Yuzen is born as Kanazawa in the late 17th century and is dyeing technique that has been inherited. We expressed beauty of nature in original technique and made use in designs of kimono.
 We have realistic idea that Kaga Yuzen which we did against a backdrop of samurai family society of Kaga feudal clan which controlled culture at the time is calm whereas it is flavor that Kyo Yuzen is gorgeous, and is elegant. It is nature and climate of Kanazawa of straight fact, culture itself to have had been described there. We shade off petal and leaf inward from the outside and describe to raise the realism nature more and, using technique of "worm-eaten spot" called dead leaves (boiled mule) to express as insect ate leaf, draw the nature beauty.
 Look to stare at beauty of nature which dies in basic tone in Kaga five colors of "crimson (plays), yellow ocher, indigo plant, grass, dark purple", and is vanishing and emotionlessness of the world breathes.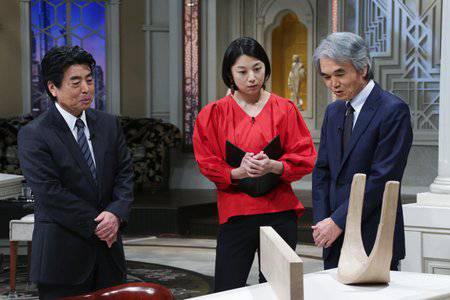 Excellent attack for "Ichii Itto Bori" business closing size. Craftsman awareness whom the president of well-established furniture manufacturer changed
 Hida Sangyo is in country, Takayama-shi, Gifu of ex-Hida according to the name. Hida Takayama is one of Japanese 5 biggest furniture production center. Woodwork technology such as latticework breathes in the cityscape. It is identification of Shiga of "village of woodwork" to festival car enlivening festival. Unique sculpture utilized color of tree, "Ichii Itto Bori" fascinate festival visitor.
 It dates back to the origin of "village, Hida of woodwork" until the Asuka era. Tax at the time was payment in kind such as cereals, but, in Hida, it was exempted, and craftsmen hit carpentry instead. Artificers were called "artisan of Hida" and bought role for building of various landmark architectures including Toshodai-ji Temple of world heritage.