Before all steps are over; several years.
Before all steps are over; several years.
Miyako Jofu Sunakawa alone
How much is it after starting this work?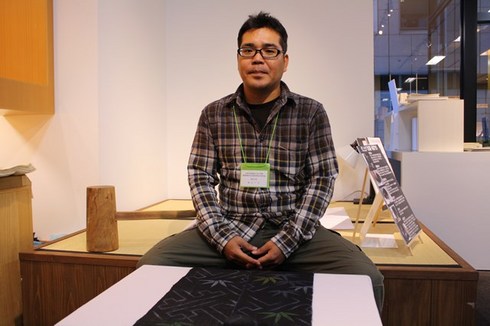 We count from charges of grandfather, and, in the third generation, it is the eighth year of this year.
If child is born in the future, I want to succeed to this tradition, too.



We spend time of how much, and is it usually completed?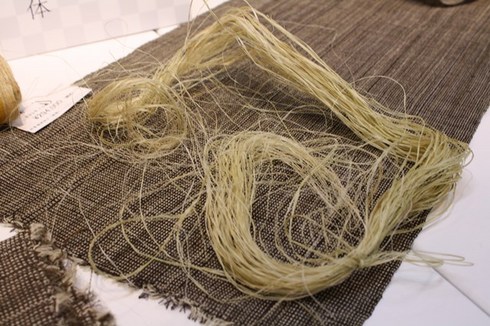 Miyako Jofu linen kind,
"Ramie" We are made with toiu material.

We begin thread with place stopping by by hand one by one,
It may take several years before all steps are over.


May a series of work reach alone?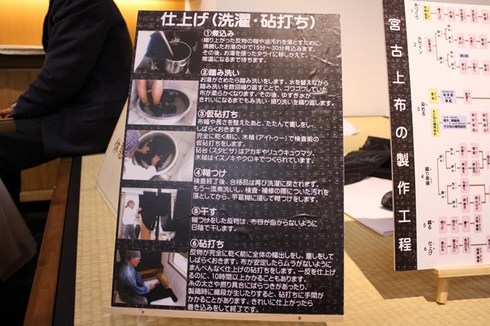 Process is thin-sliced raw fish by division of labor → Design (bind) → Dyeing → Texture → We part from finish for 5 processes mainly.
In the case of production, what do you care about most?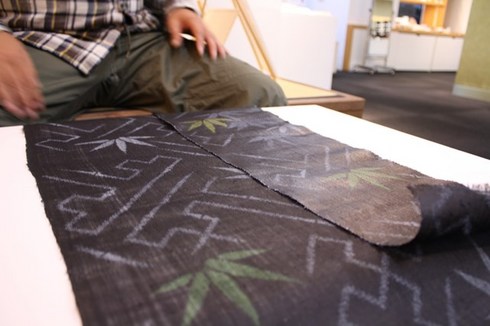 Many craftsmen are concerned with one's process in charge of,
It is part of much last finish that spends time, and worked. Swat constantly thoroughly not to damage cloth,
We keep in mind to be able to give uniform fluency and luster.

Cloth which it was hemp cloth, but we finished weaving and swatted and finished,
It is smooth as having attracted low. Cloth which we swat and smoothed off is shiny in comparison with thing before swatting.
Will you understand difference in upper photograph?
We want more everybodies to know Miyako Jofu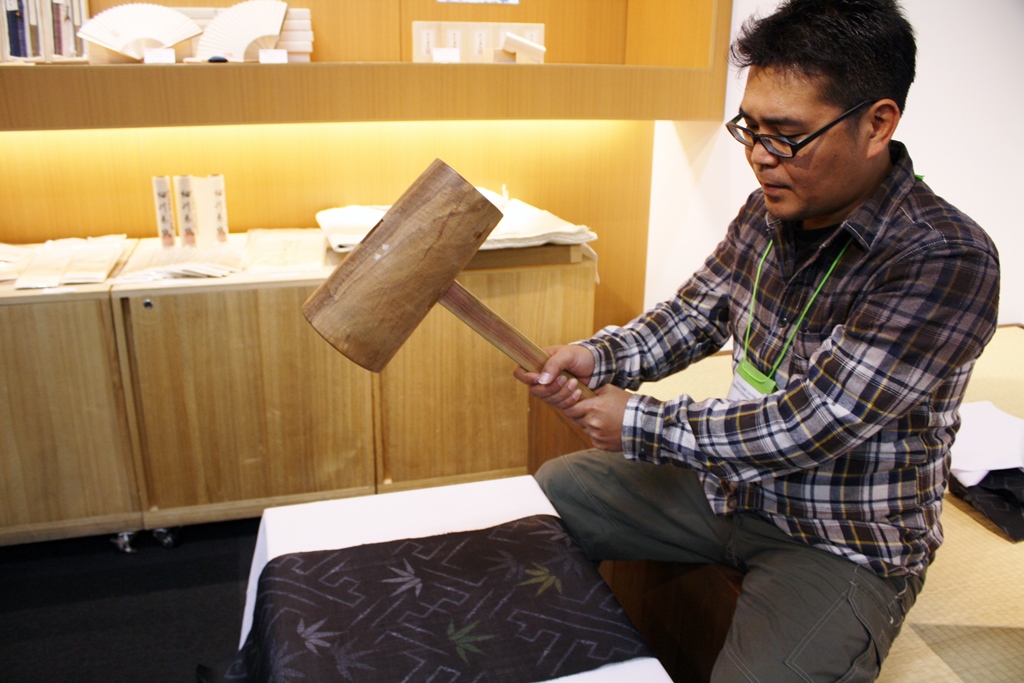 We untie kimono which we sewed from charges of father and begin re-washing to revivify unknown cloth once again.
Miyako Jofu which is full of breathability, and being said to be Sandai thing is strong, and lasts a long time,
We think that you can know to more everybodies.


Sunakawa, thank you for story while you're busy.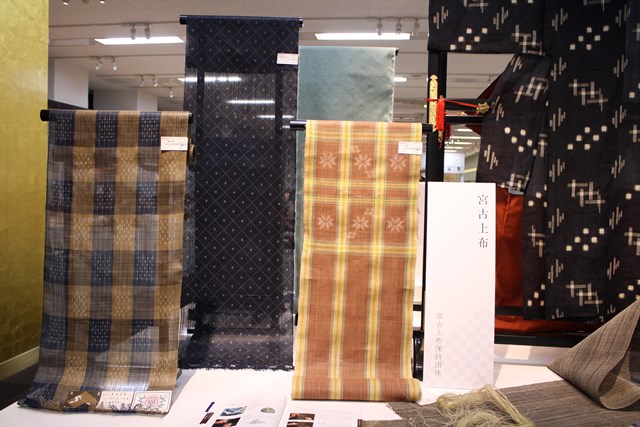 Demonstration and experience of industrial arts person are carried out almost every week at takumi corner of Japan Traditional Crafts Aoyama Square.
It is valuable chance that can look at "gi" of expert craftsman close.
We wait for visit of many of you!