Culture of Suruga lacquered getas which we do not want to lose
Culture of Suruga lacquered getas which we do not want to lose
Suruga lacquered getas: naritakika*
We visited naritakika* during production demonstration in Aoyama square on July 21, 2015.
Artisan who continues painting with Suruga lacquered getas: naritakika*
Unique design reaching Shizuoka and unique view of the world comprised of beautiful color taste are attractive tradition industrial art objects with Suruga lacquered getas. There is presence as person is to give glory to as accessories let alone usually using as footwear of errand in house.
It is lacquered getas with contemplation to one one
There is pleasure that we make up while talking with customer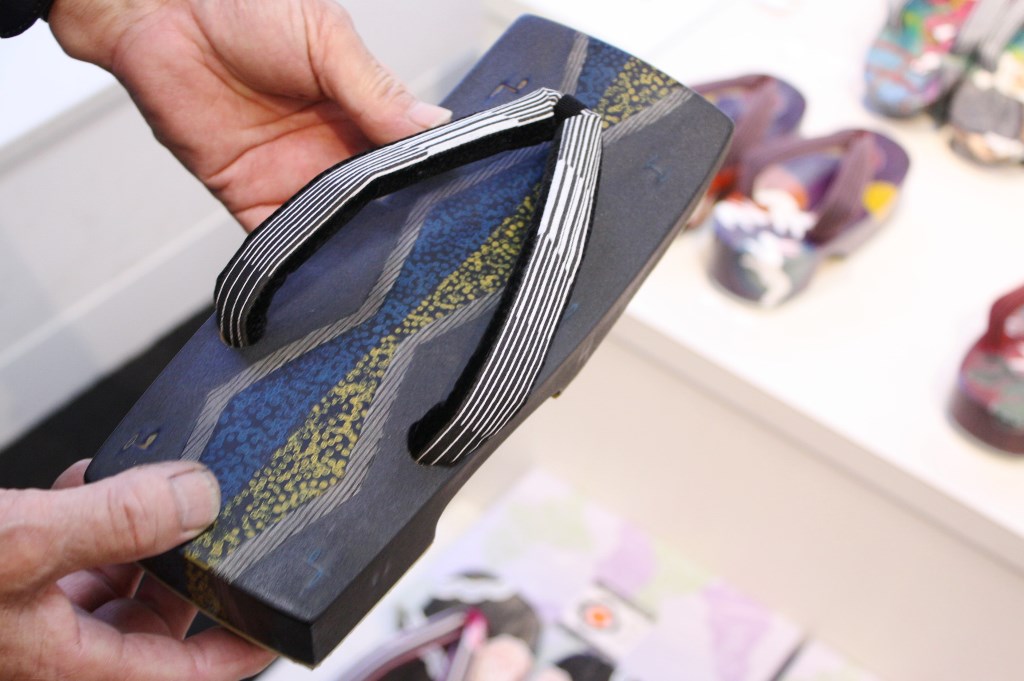 We built up these clogs with person who became my fan when we participated in event.

Lacquered getas to think about design, and to make are good with one oneself, but what "aaiunohadodarou" where "how about like this" makes while hearing request of customer while "then these" give opinions in too each other is fun,
Narutaki says this.

That when we made with the one, we made one color of thing not two kinds of blue and yellow, we thought that what then did for several years, and increased color taste might be interesting and designed.

In addition, how to paint includes feelings, and these clogs seem to have proprietress of footwear shop of Asakusa getting fat of eyes stock.
Suruga lacquered getas which were asked for for present of wedding ceremony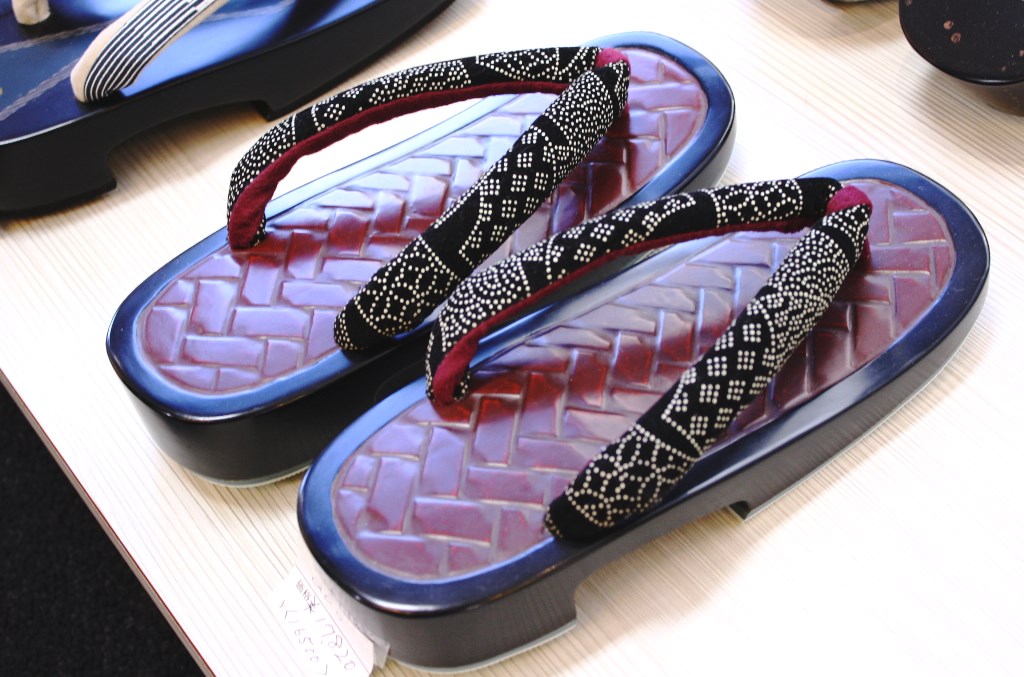 Article that former royalty was asked for as present as for these lacquered getas when it was got married.

Splendid footwear which still makes by one pair by hand, and is simple, and is chic, but does not look inferior as design at the time either.

That we made these lacquered getas more than 100 pairs and were devoted to these lacquered getas in those days when there was request.
Lacquered getas that thought of craftsman was put quietly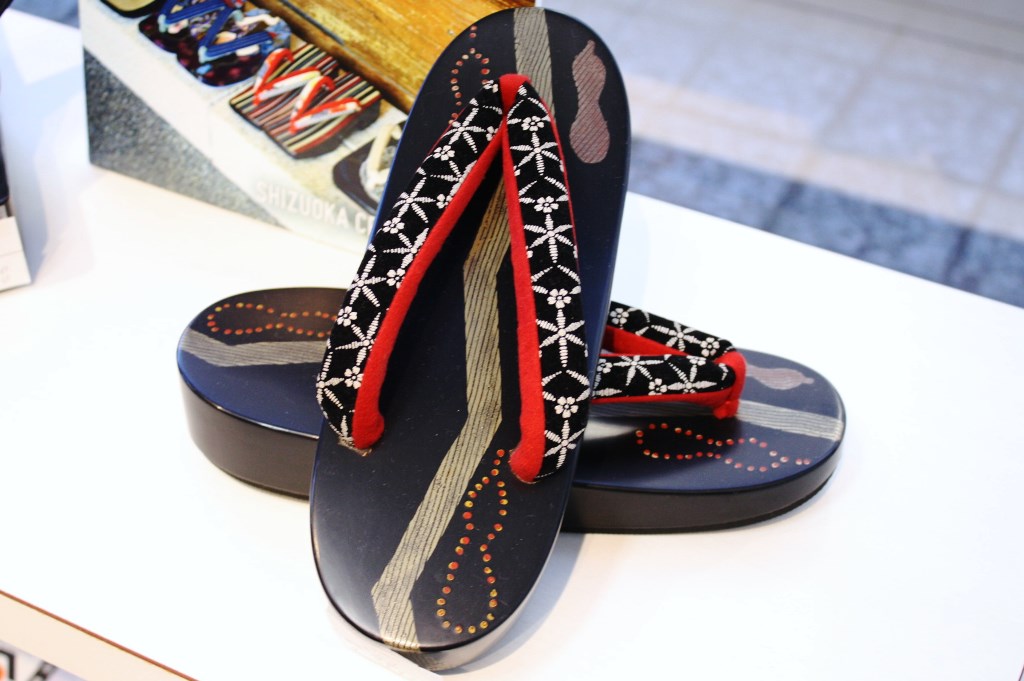 Three pictures of gourd are drawn every one pair, and, to these lacquered getas, painting of six gourds is described in set. Thought of Narutaki seems to be hidden there.

What kind of thought thinks that it is put? As for the hint, "gourd is place of six".

Answer is "perfect state of health" (mubyosokusai).
In six gourd ..., I mean "muhyotan" "mubyo."

Furthermore, health matched meaning from foot and seemed to think about these lacquered getas.

Unique Suruga lacquered getas which we cannot look at in others
It is quite popular with young girls!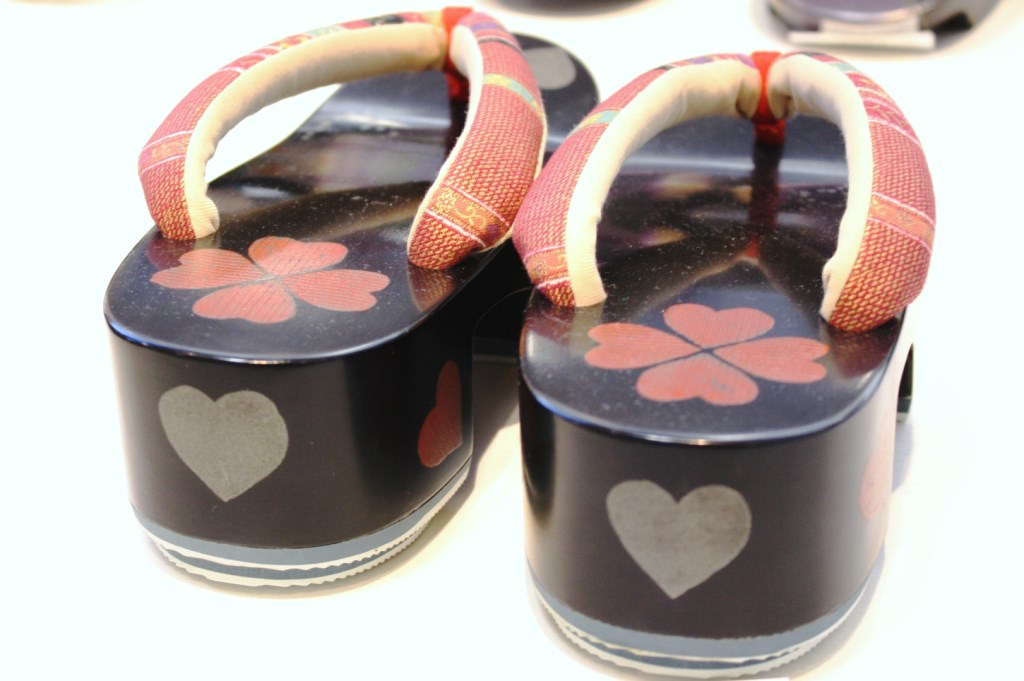 Lacquered getas of heart pattern that I do not think that man thought.
We seemed to rise to topic among female college students who came to see production demonstration. Female college student seems to be able to wear such a pretty clogs without sense of incongruity, too.


Grains are ... to lacquered getas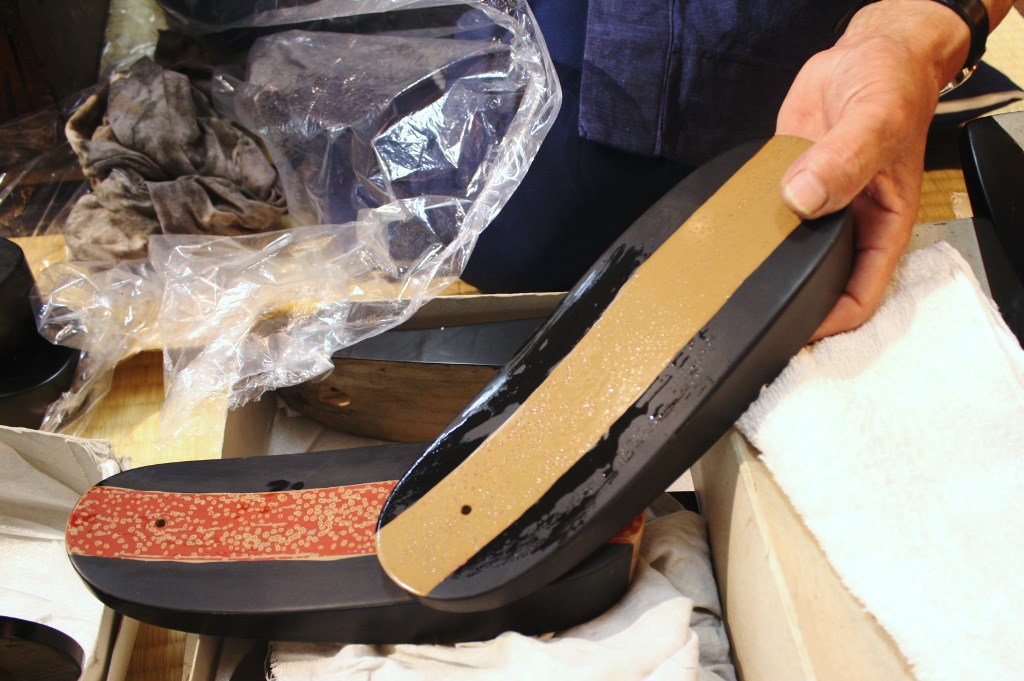 Can you see that grains are on?
In fact, when after having painted with red and lacquer of yellow ocher, wind up bait of goldfish, and take bait on the next day, and rub; such; seem to be able to be uneven.


Feelings of Narutaki are heel parts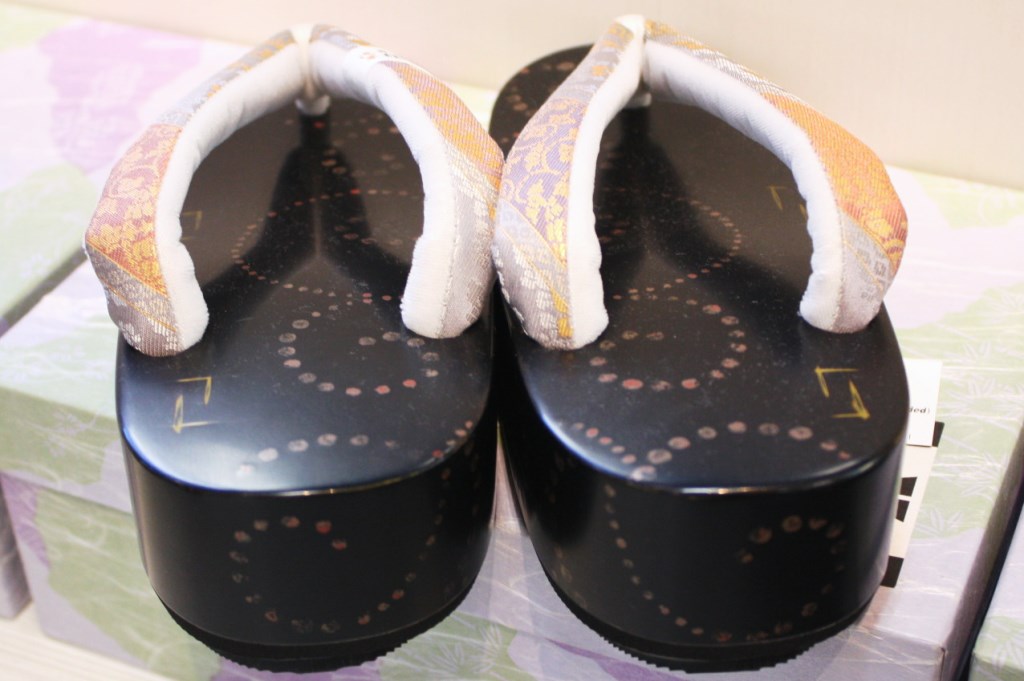 Would you notice?
It is normal that design passes out of sight when wear common clogs, but lacquered getas of Narutaki can enter heel part in pattern, and is seen even if wear; is designed.
Only one problem successor
       There being nobody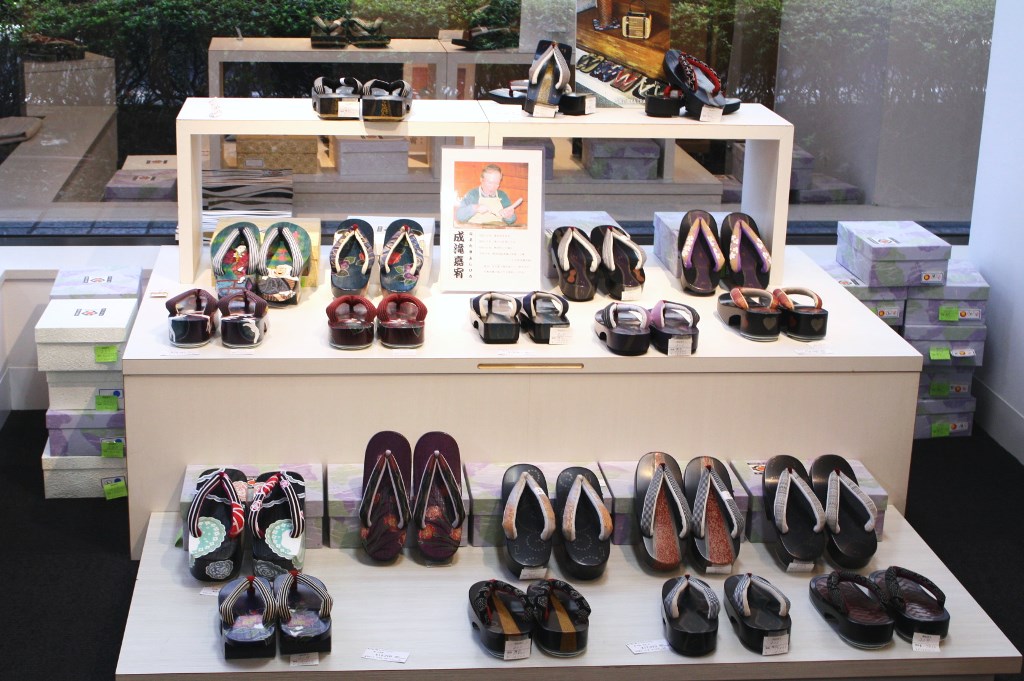 As of now, as for the craftsman doing lacquered getas in Shizuoka, there seem to be only only five people. Besides, that five people exceed everybody 60 years old.

Only one thing that Narutaki said that we want to do this work while body is fine, but is anxious.
Its having none of the successors.

Although we think that it is a shame that Suruga lacquered getas of Shizuoka disappear as it is, we do not seem to be able to strongly recommend to youths. Because it becomes difficult to make living only by lacquered getas now.

When Narutaki was young, we stayed in studio and continued making lacquered getas earnestly and seemed to have you handed work to merchants of Shizuoka and sell.
But the times changed, and there became a few merchants who were in Shizuoka, and person who carried lacquered getas has disappeared.
We go on a business trip by oneself and participate in events of Tokyo or Kanagawa, and steady business activity to make fan of own lacquered getas is done now.
Person talking by event is people of shops such as retail businesses from public. Furthermore, Narutaki seems to send directly when request came directly from general one even if it is living in where in Japan.